Once you start keto, you get really excited about eating tons of bacon, eggs, cheese and other fatty foods that you used to limit. You don't even think that you'll ever need any additional keto recipes ideas, as this lifestyle and simple common ingredients seem perfect as they are.
However, just like with any other diet, at some point you run out of ideas and eating the same keto meals becomes boring.
That's why I made this list, or you can call it a directory of best keto recipes websites that inspired me when I needed some fresh ideas for my keto meals. Here you will find websites for:
This keto recipes ideas list ready will help you whenever you run out of ideas for exciting food recipes. Get inspired and your keto meals will never become boring.
Food is a pleasure, so get the best out of it and, of course, enjoy!
Best Keto Breakfast Ideas
Here you fill find a list of websites with some great keto breakfast ideas, including keto eggs recipes, smoothies, sandwiches and much more.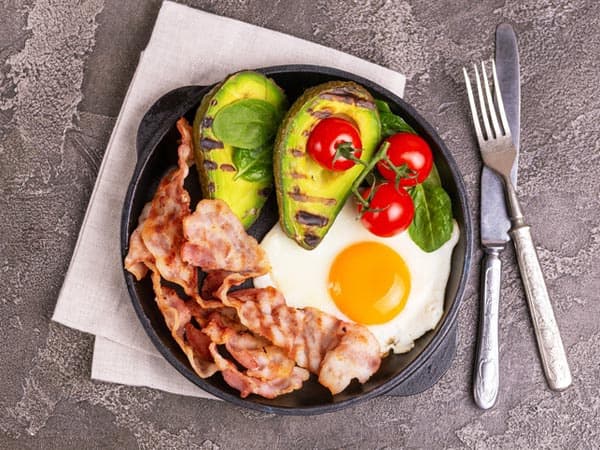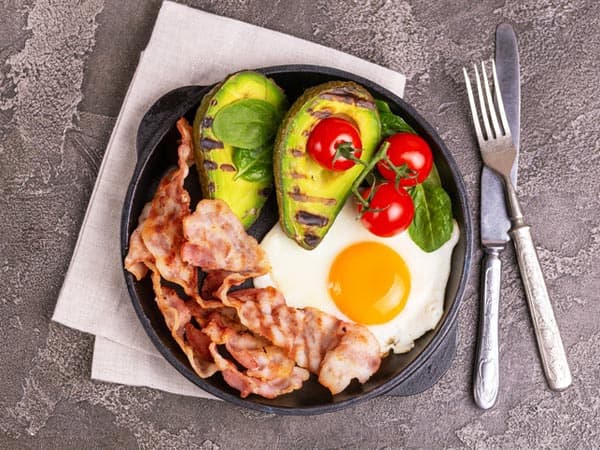 Websites With Best Keto Eggs Recipes
Diet Doctor – from scrambled eggs to omelettes, this website has it all.
Tasteaholics – another great website to find keto eggs recipes. Their dishes are colorful and creative – you must definitely try.
Forkly – be sure to check out these 10 delicious keto eggs recipes – they will get you seriously inspired.
Best Sources for Keto Smoothies:
Women's Health – 20 delicious keto smoothies that do taste like milkshakes. It's a perfect source of inspiration when you feel the cravings.
Bulletproof – 15 amazing keto smoothies that are not only delicious but also look gorgeous, give them a try!
Low Carb Maven – 15 keto smoothies collection that helped me (re)discover various exciting tastes.
Best Keto Recipes for Sandwiches:
Mens Health – even though the list of keto recipes for sandwiches contains only 7 options, all of them are completely delicious.
Pure Wow – 11 delicious keto recipes that will keep you away from carbohydrates.
Shape – 7 more delicious keto friendly sandwich recipes. Some of them became my favorites!
Best Keto Pancakes Recipes
Ruled.me – 5 absolutely delicious keto pancake recipes. Each and every one of them are worth a try.
Bulletproof – just as the article says – make breakfast fun again, these 11 keto pancake recipes definitely will bring the variety to your daily meals
Shape – 10 great ideas for keto pancakes. Each of them is unique and each of them is absolutely delicious.
Best Keto Meals for Lunch and Dinner
Here you fill find a list of websites with some great keto lunch ideas and keto dinner recipes, including keto pizza recipes, keto BBQ ideas, meat diches, vegan and vegetarian keto food. Find inspiring keto meal ideas and make sure that your food never becomes boring.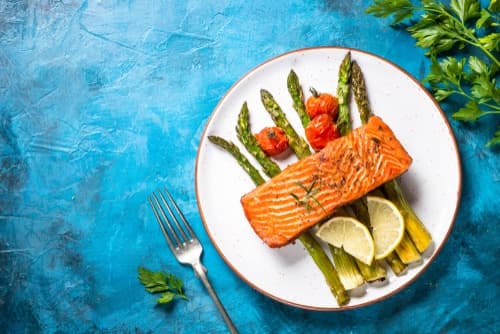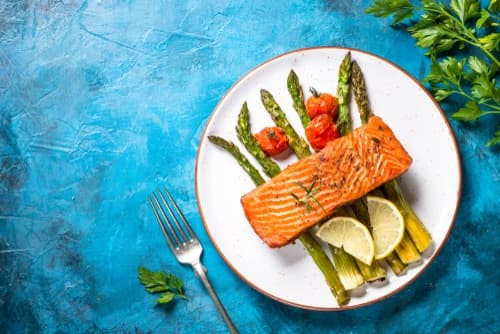 Keto pizza recipes
Ruled.me – from keto pizza recipes that take only five minutes to execute yo pepperoni pizzas with cheesy crust. These 10 keto recipes will surely inspire you.
Happy Body Formula – another inspiring keto recipes collection of delicious keto pizzas.
Keto Summit – From pizza rolls to actual keto pizzas. 20 more recipes to inspire your dishes when your run out of ideas.
Keto BBQ recipes
Mens Health – 20 inspiring keto BBQ ideas, including a delicious keto BBQ sauce.
I Breathe I'm Hungry – a huge collection of 101 keto BBQ recipes. Personally, I've tried 30 – 35 but definitely will try more. From fish to chicken and beef – this article has all you keto BBQ recipes and needs covered.
Marge Burkell – never forget about the keto BBQ sauce. Here you will find 20+ absolutely delicious keto recipes for BBQ sauce.
Keto Mexican food recipes
PureWow – from tortillas to tacos and nachos. Here you will find delicious Mexican keto recipes that will spice up your life.
I breathe I'm Hungry – another huge collection of keto recipes. This article features 125 spicy and absolutely delicious Mexican food recipes (#30 is an absolute must-try).
Keto Summit – 31 absolutely delicious keto Mexican recipes. Especially the ones that require slow cooking. Definitely worth the wait.
Keto casseroles recipes
My Montana Kitchen – For those who are in a hurry, these 12 keto casserole recipes will become a real life-saver. Quick and easy to prepare, and, of course absolutely delicious.
Savvy Honey – 30 absolutely delicious keto casseroles ideas that can be called the ultimate comfort food. These recipes are perfect for a cold day.
Keto Summit – 38 more keto casseroles recipes to add to your collection. Delicious, nutritious and easy to make – perfect keto casseroles for a work day.
Keto beef recipes
Delish – 15 delicious keto beef recipes that will get you seriously inspired. The keto beef bombs are to die for!
Keto Summit – this collection of keto beef recipes is extremely homey and absolutely delicious. It's the perfect comfort food.
KetoWize – 27 incredible keto ground beef recipes that even children will love. Trust me, it's not only the headline, I've tested them.
Keto chicken recipes
Delish – 17 delicious recipes to add to your keto chicken recipes collection. All of the recipes featured in the collection are completely unique and will help you rediscover chicken.
Low Carb Maven – 12 more dishes for you to try, from classic keto chicken parmesan to shredded keto chicken – these you simply must try.
Keto Summit – From crusted chicken to Asian inspired keto chicken recipes – over 130 chicken flavors for you to try. If you make one of this recipes a day it will take you a little more than 1/3 of year to test them all! Better start cooking.
Keto pork recipes
Keto Summit – 36 absolutely delicious low carb keto pork recipes. Here you will find everything from traditional keto recipes to tastes that will take you all the way to Greece.
Nutrition Advance – From keto pork chops to keto pork belly. 10 delicious pork recipes for you to discover different flavors and different parts of pork.
Real Balanced – 45 inspiring keto pork chops recipes. Everyone knows that the pork chop is the best part of pig that you can eat. So, now you have 45 inspiring low fat recipes for your chops.
Keto fish recipes
Mens Health – 7 absolutely delicious keto fish recipes. 3 of them are among my favorites fish and seafood recipes in general. Be sure to try – you will get surprised about how well-balanced and great tasting these dishes are.
Real Balanced – from tuna to king salmon, these 40 keto fish recipes will take you on a journey throughout the flavors of the whole sea. Fish is delicious, nutritious and perfectly healthy, so you can feast on it as much as you like.
Ecstatic Happiness – from fish cakes to oven baked keto salmon recipes. These 7 keto fish recipes are all worth trying.
Vegetarian keto food
I Breathe I'm Hungry – 100+ delicious keto vegetarian recipes. If that list won't prove you that keto is perfectly suitable for vegetarians, I don't know what will. All these keto vegetarian recipes are absolutely delicious and some of them even taste as if they had meat inside!
Brit+Co – 21 delicious vegetarian keto recipes that are perfect for breakfast. These delicious vegetarian keto friendly recipes will surely bring diversity to your morning meals.
Wholesome Yum – easy vegetarian keto ideas for those who are in a hurry. Only several ingredients and little cooking time – they're perfect for a busy day.
Keto vegan dishes
Stacey Home Maker – 27 delicious vegan keto food ideas for breakfast, lunch and dinner. They also work great as side dishes – simply delicious.
Choose Veg – 9 vegan keto recipes that are perfect for those who are 'trying-out' the keto diet. If you're just starting your keto journey, be sure to check out this complete beginner's guide to keto.
I Eat Keto – 11 delicious vegan keto dinner ideas, from vegan keto pizza to delicious indian inspired vegan keto recipes.
Best Keto Side Dishes
Here you fill find a list of websites with some great keto side dishes including various salads and all-meat keto sides. Side dishes are a great addition to any meal and can help you (re)discover some amazing flavors and their combinations.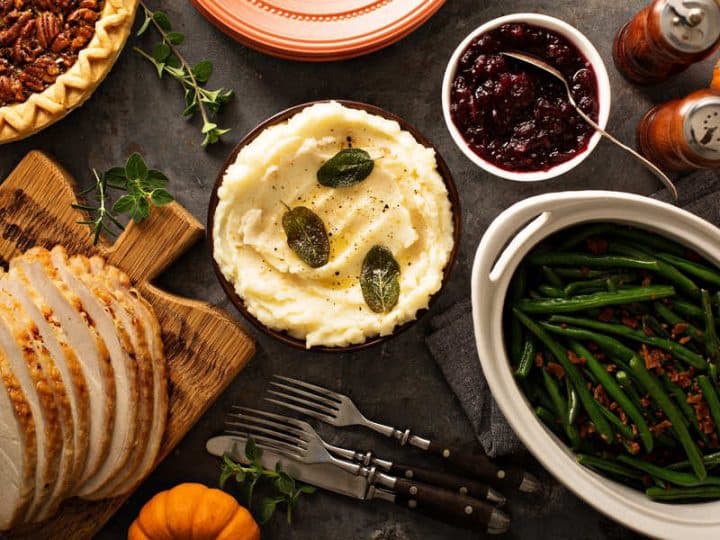 Keto salads
PureWow – 20 delicious keto salad ideas that can work as keto side dishes or as a whole meal itself. The recipes in the list are diverse and absolutely delicious.
I breathe I'm Hungry – 75 delicious light keto salads for summer. With this list, your salad dishes will never get boring. Try a new salad a day and you'll quickly notice how many delicious and diverse salads you can make from nearly the same ingredients but with different dressings.
Keto Summit – 38 incredible keto salads recipes that were inspired by cuisines from all over the world. Whenever you feel like traveling, make a keto salad from this collection. This way your mind at least for a second will go hundreds of miles away.
Other keto sides
Low Carb Yum – the keto sides listed in this website are a great source of inspiration. Here you will find delicious vegetarian and vegan keto side dishes, as well as some amazing keto sides for meat lovers.
Keto Summit – another great keto meal ideas list from this website. Here you will find 50+ delicious keto side dishes that work perfectly for busy days. They require only a few ingredients and very little cooking time – perfect keto sides for work days.
Delish – here I found some of my favorite side dishes, such as bacon wrapped carrots. 30+ absolutely delicious and diverse recipes that will compliment any of your meals at any day.
Best Keto Desserts
Here you fill find a list of websites with some great keto desserts, including keto cookies and brownies recipes. Of course, you will also find some keto cakes and keto pies that will work well for any special occasion.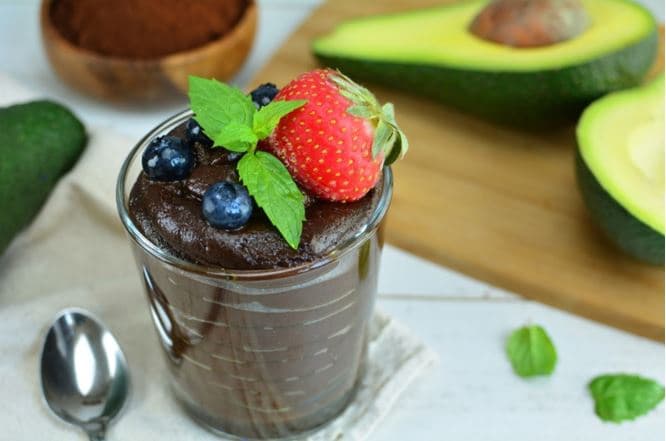 Keto cookies and brownies
Forget Sugar Friday – delicious 17 keto cookies recipes that you'll keep on making. Trust me on this one. Some of these cookies helped me through my worst cravings.
Greatist – 9 delicious keto sweet snacks that everyone simply must try. The list includes keto fat bombs, keto Oreo cookies, peanut butter cookies and many more. Sometimes keto still manages to surprise me, on how great its menu can be.
Bulletproof – 17 delicious keto brownies recipes that are under 5 g carbs. Some of these babies taste like they have real sugar in them. So, if you have a sweet spot for brownies, try them – you'll be surprised about how great they taste.
Keto cakes and pies
Delish – even though this list contains more than just keto cakes and pies, the ones that are listed here are absolutely delicious. Especially the chocolate cake, that one is a must try for anyone who loves chocolate.
Keto Summit – if you have a birthday party or any other special event coming, then look no further. Here you will find 18 delicious keto cakes recipes that will satishy anyone's needs. From all chocolate to refreshing berry and citrus low carb cakes.
Perfect Keto – 18 absolutely delicious keto cakes and keto friendly pie recipes tat will not sabotage your ketosis. Make them for special occasions or regular friend gatherings. They're gorgeous, delicious and very low in carbohydrates – the perfect combo.
Best Keto Snacks
Here you fill find a list of websites with some great ideas for keto snacks, including savory keto snacks and ideas for those who enjoy sweet keto snacks. Snack without sabotaging your ketosis.

Keto savory snacks
Healthful Pursuit – here you will find 17 delicious salty keto friendly snacks. The list features snacks that require some cooking, as well as no cooking keto snacks. My favorite ones are the zucchini chips, what are yours?
Miss Fit Living – keto pretzels, samosas, bacon wrapped peppers. Even though this list is small and contains only 9 recipes of keto snacks – it has all of the essentials. My favorite ones are the pretzels.
I Eat Keto – this list is all about the keto fat bombs. Here you will find creative and delicious keto fat bombs recipes that will seriously inspire you. They are fatty,nutritious and helps you stay in ketosis. Therefore – the perfect keto snacks.
Keto sweet snacks
Step Away From The Carbs – from home made gummy bears to delicious cupcakes, this list of 21 keto sweet snacks will satisfy your cravings at any point of keto without messing with your ketosis.
Thrive / Strive – 13 delicious keto sweet snacks that require absolutely no baking. Make them on your free time and keep these sweet treats in the fridge until you feel like you need one. From Pina Colada fat bombs to low carb cheesecake and chocolate truffles – yummy!
Bulletproof – 75 delicious keto sweet snacks and low carb desserts. Here you will find everything from keto ice cream to keto cookies and low carb fat bombs. It doesn't matter how big of a sweet tooth you have, in this huge list of keto sweet treats you will definitely find recipes that will still surprise you.
Keto Recipes – 1000+ Ideas
Congratulations! Now you have yourself 1000+ keto recipes for any occasion or any meal of the day. This means that from now on, your food will not get boring.
Eating the same keto meal over and over again becomes boring and no longer brings you satisfaction.
Simply by testing at least 1 of the keto recipes included in the list, you will have enough recipes and new tastes to discover for more than 3 years!
Remember that food is one of the greatest pleasure in life, so use it to your highest benefit.