Finding keto lunch ideas for work can become tough, especially since the food needs to be portable.
That's why I made a list of my favorite easy-to-pack keto lunch recipes. All you need is a food container and 30 minutes or less of your time.
I handpicked easy keto lunch ideas for work that require little time of cooking and only several ingredients. Each of the recipes below is easy to pack and will stay fresh until your lunch break.
To make it easier for you, I broke down the list of these delicious keto lunch ideas for work into 3 categories:
Keto Lunch Ideas -No Cooking
Here you will find delicious keto lunch ideas for work that require no cooking. This includes salads and various snack plates. These keto recipes are great for a hot summer day.
These salmon cucumber roll-ups are a perfect substitute for sushi on a hot summer day. So, whenever I feel like I missed sushi, I always make this low-carb meal.
What I particularly liked about this keto lunch, is how nicely the ginger incorporates with the salmon and simply elevates the rolls into a higher level. The taste is vibrant and refreshing. This quick and easy keto lunch also looks like something that just came out of a restaurant.
Only 3 grams of carbohydrates per 8 rolls!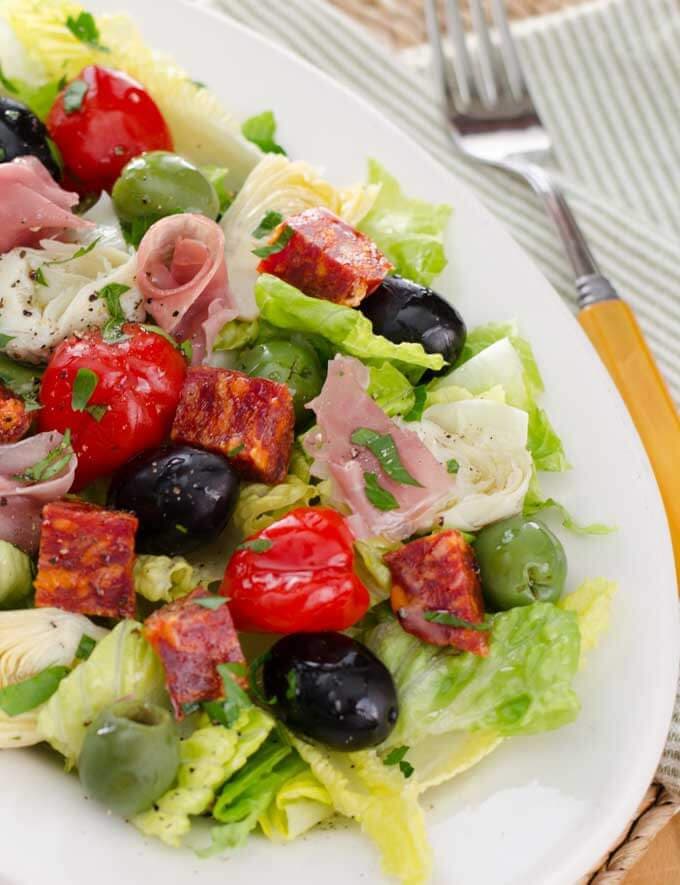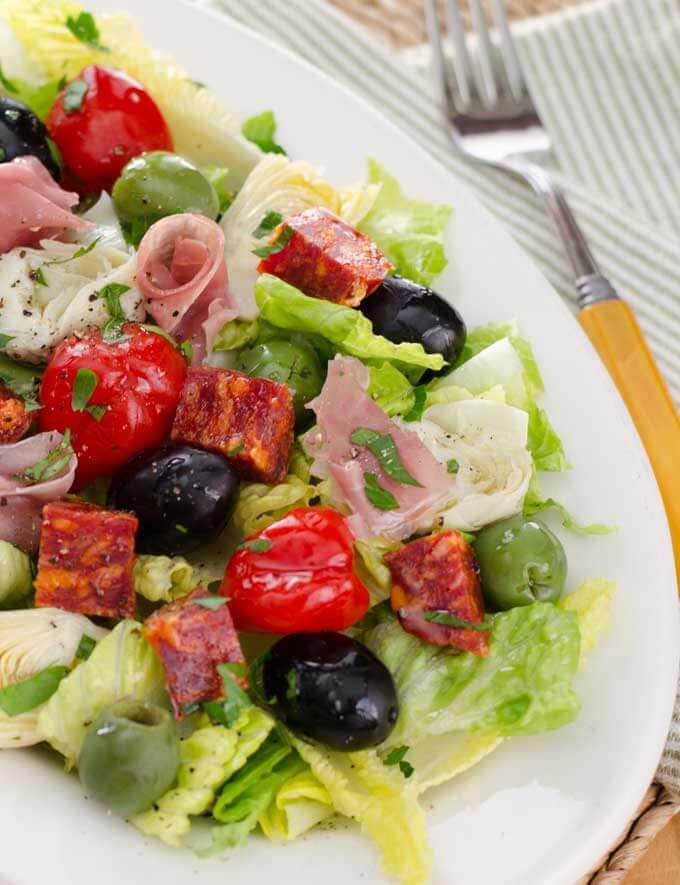 When you know you have a long day ahead of you, it's great to have keto lunch that is full of proteins and vitamins.
This Italian salad is one of my favorite keto lunch ideas when I miss the taste of Italy. With only 7 grams of carbohydrates per 3-4 servings, it's a great dish to keep you strong throughout the day.
What I particularly liked about this salad is the Italian dressing. It's a simple vinaigrette that's packed with flavor and acidity – a perfect finishing touch for the dish.
TIP: be sure to pour the dressing right before eating. This way the salad will taste fresh, like it was made moments ago.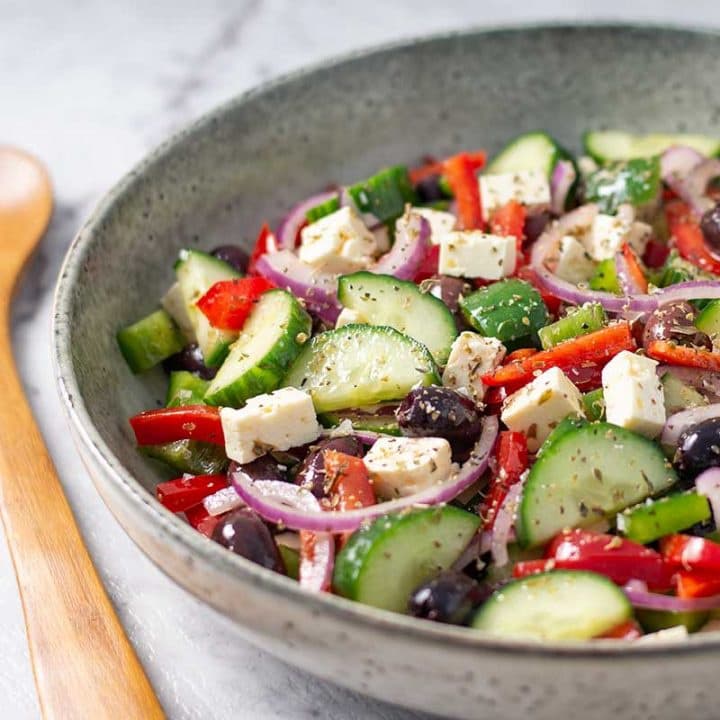 Greek salad is an amazing and refreshing dish for a hot summer day.
Packed with salty feta cheese, fresh cucumber and bell peppers, this dish will lift up your whole day. I was always a fan of Greek salad and the fact that I can eat them when on keto is amazing.
In 4 servings you only get 4 grams of carbohydrates – that's what I like about this keto Greek salad. When I make it, I actually eat it not only for lunch, but also for breakfast and dinner.
TIP: like with any other salad – dress it right before eating to get the taste of freshness. Pouring the dressing to early makes the veggies soggy.
Keto Salmon Bowl – Delicious Keto lunch Ideas for Work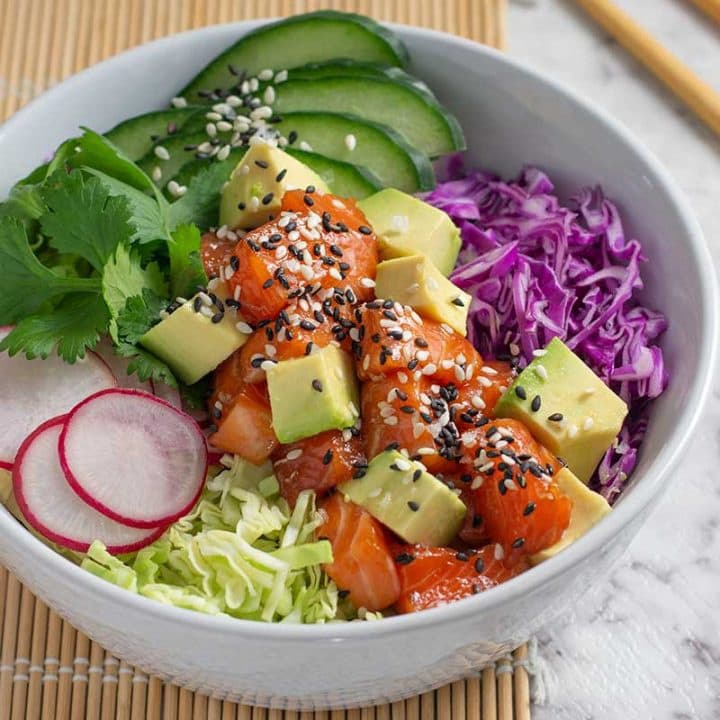 This beautiful bowl of salmon is delicious, nutritious and easy to make. It's one of my favorite keto lunch ideas for work and I make it at least once a week. I simply can't get enough.
What I liked about this recipe is the marinade on the salmon. It's vibrant, fresh and delicious. With only 6 grams of carbohydrates per serving, you can enjoy this dish on a daily basis.
TIP: be sure to use the freshest and highest quality salmon you can find. When you're eating raw fish, it's crucial to have the best quality ingredients.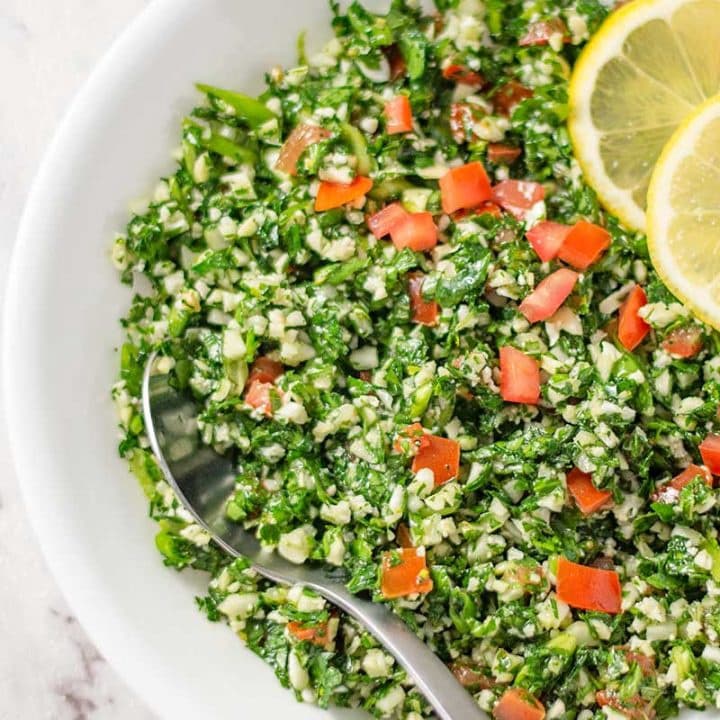 If you've red my previous articles, you probably know that I love Lebanese cuisine. The tabbouleh salad is one of my favorite not only as keto lunch ideas for work but in general.
One of the tabbouleh salad main ingredients is parsley. Parsley is very nutritious and helps support your digestive system. So, be sure to not only pack this salad for work but also eat along with your other meals as in one serving you will get only 1 gram of carbohydrates.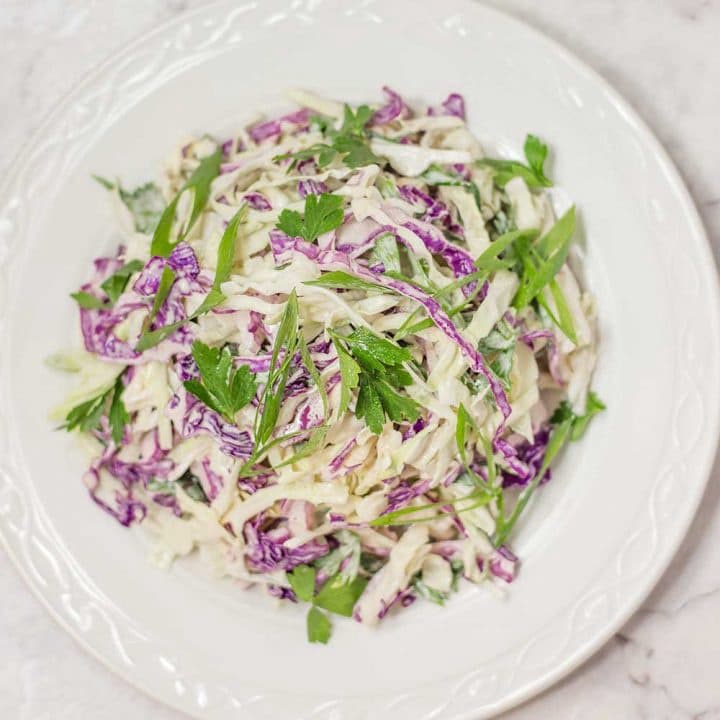 Before keto, I always made coleslaw when I was making burgers. I still do, only the burgers are a little different.
What's great about coleslaw is that you only need a couple of ingredients and you can have a delicious salad ready.
This recipe covers a delicious dressing for the slaw salad, so is definitely a must-try. You can eat it alone or serve with protein of your choice. Either way the taste is amazing and only has 0.5 grams of carbohydrates per serving.
TIP: for freshness – pour the dressing only before eating and to get the best taste, use red and green cabbage.
Italian Hoagie – Keto Lunch Ideas with Meat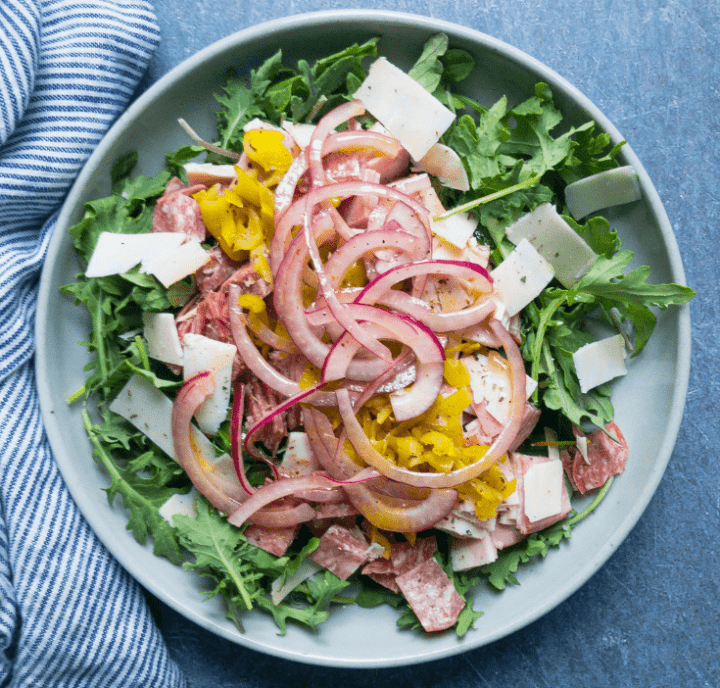 It's a very simple salad. However, it has a small twist, which resulted in adding the recipe to this list of keto lunch ideas for work.
The twit to the salad which makes them unique, is the marinaded onion. The marinaded onion makes this simple dish taste very homey and delicious.
It is packed with different types of meat, so in general it feels like eating a sandwich. I really enjoy when a salad can taste as good as a sandwich. Be sure to try!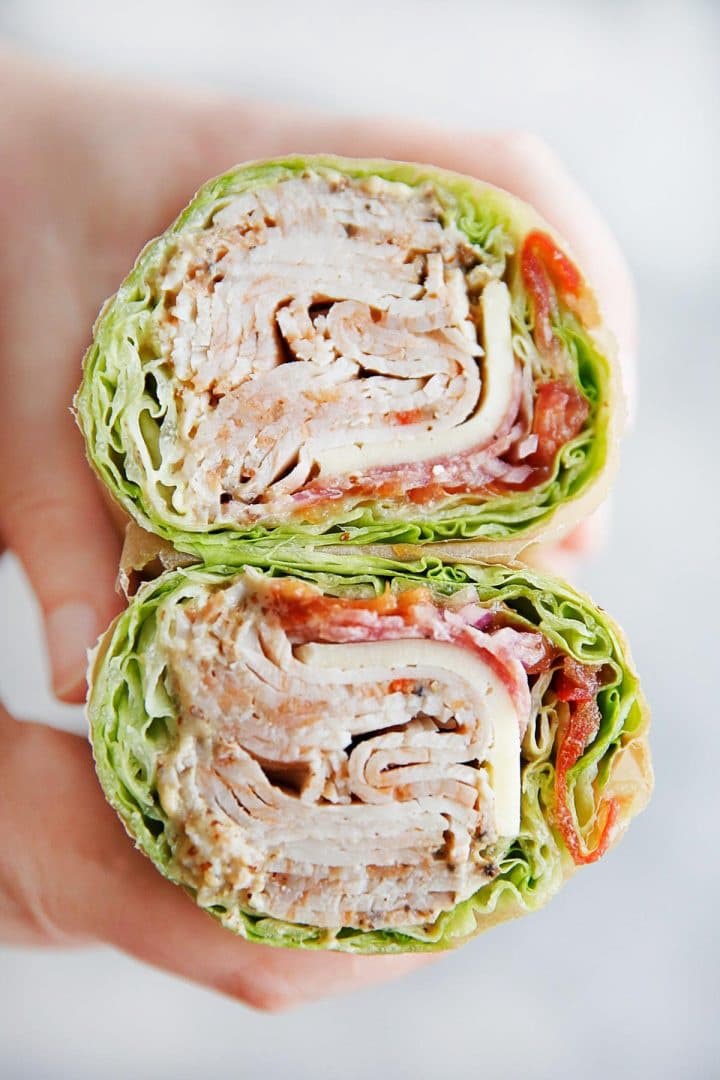 Since we're speaking about sandwiches – this keto lunch idea is simply great as it can be used every day.
What makes it so great is that you can make the wrap sandwich with whatever you like and at anytime. Make it with cheese, vegetables, various types of proteins – it will taste great.
So, this dish has no rules, except for one – keep your carbohydrates under control.
TIP: my favorite filling for this wrap is Parma ham, arugula salad, cream cheese, a slice of tomato and olives – be sure to try!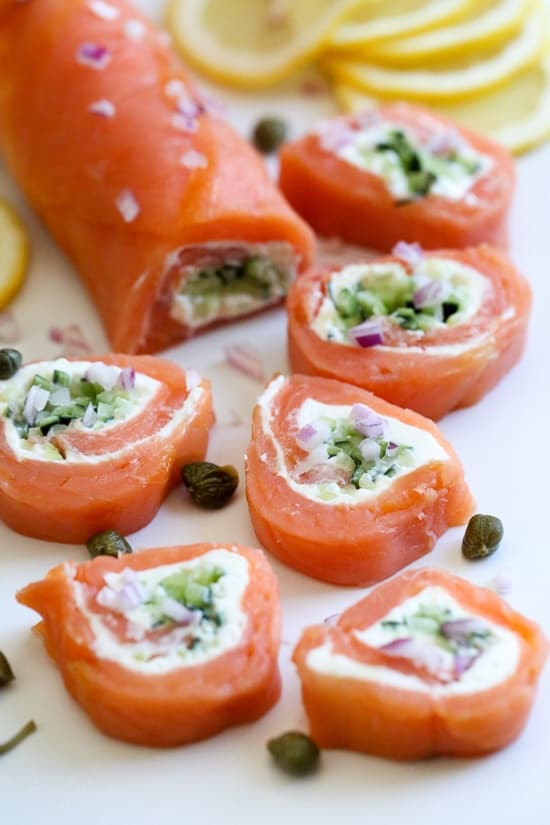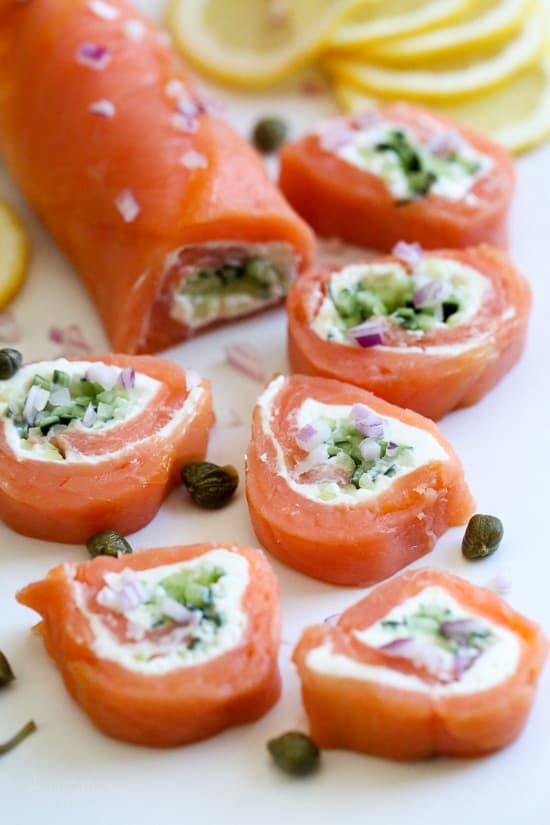 These salmon rolls are another great substitute for sushi. Another great thing about them, is that you don't need a lunch box to transport them.
Simply make the roll, wrap it in a plastic wrap and put the rolls in the fridge. To be sure that you don't drop anything when carrying the dish to work, place it in another bag or wrap in tinfoil.
It's delicious, nutritious and looks like something served at a restaurant. Four slices contain only 5 grams of carbohydrates.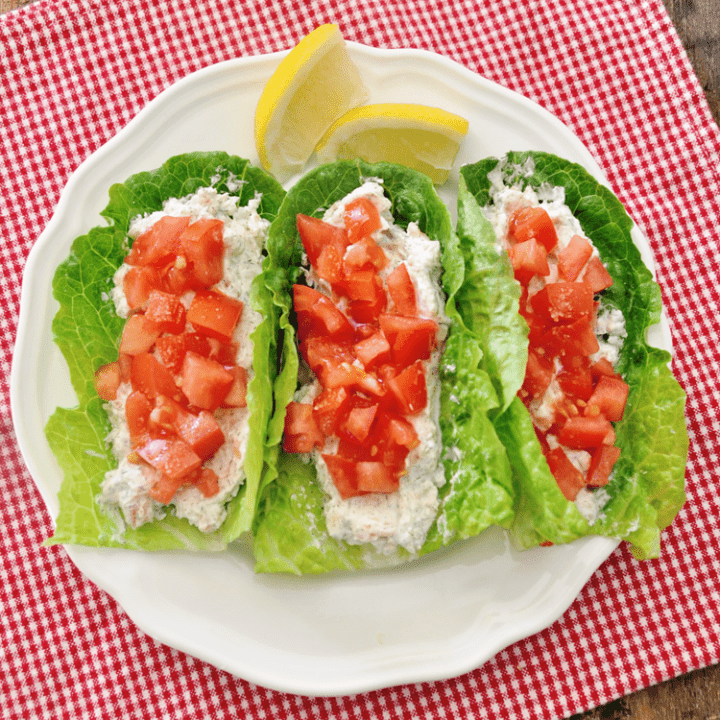 If you love Mexican food, then you must love tacos.
These tacos are one of the greatest keto lunch ideas for work as they can be assembled at work. Serve them as you like – eat them like tacos or roll into a wrap, either way the taste is amazing.
Quick Keto Luch Recipes – Some Cooking Required
Below you will find delicious and easy keto lunch ideas for work that require some cooking and can be prepared in 30 minutes or less. This includes various wraps, tortillas, steaks, warm salad and more. These keto lunch ideas are perfect for the cold season.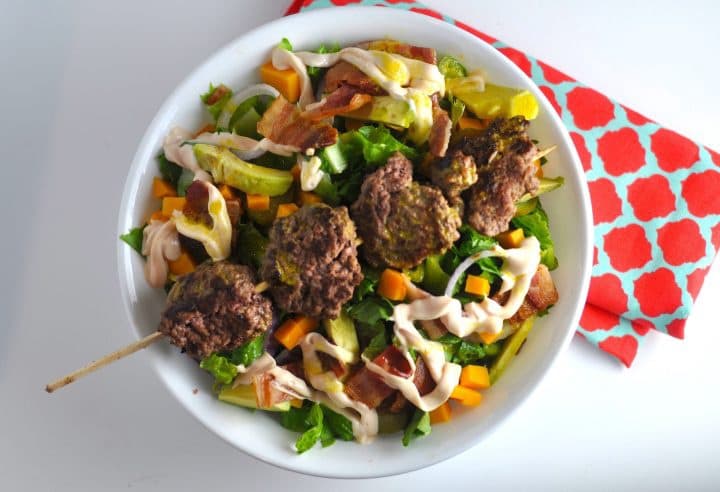 The title explains it all – the dish is delicious. It has bacon, it has burger patties and a delicious salad – a perfect idea for keto lunch to take to work.
What I really liked about this dish is the marinade for the beef. The Worcestershire sauce gives it some great acidity and makes this keto lunch simply irresistible.
TIP: if you have a kitchen grill, definitely grill the beef burgers instead of using the over. The sear from the grill gives it extra color and taste.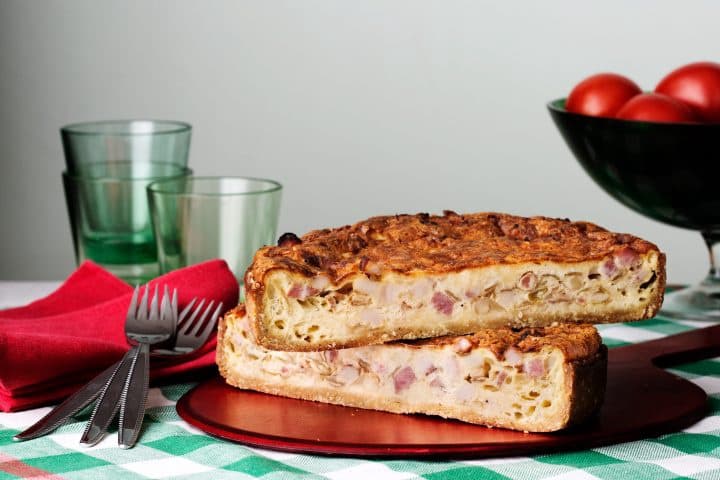 A savory pie with bacon and cheese in it – say no more.
Making a quiche is a great keto lunch idea, since the dish is easily portable and not to mention – absolutely delicious.
What I really like about this quiche is that you can eat it warm and cold and it will still taste great, so definitely work lunch material and only 5 grams of carbohydrates per serving.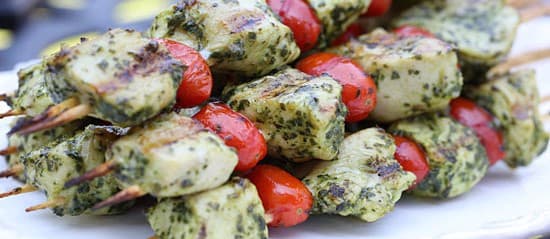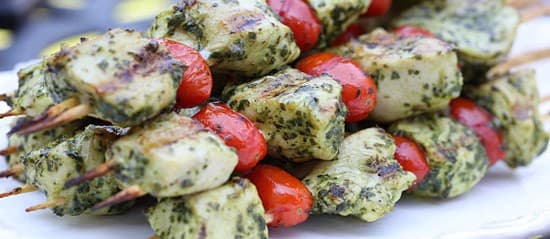 This dish has two great things about it: pesto chicken and the fact that the meat is grilled.
What makes these chicken kebabs great is that the more you marinade them, the tastier they become.
Also, using cherry tomatoes to separate the chicken peaces on the skewers gives you an amazing keto side dish.
TIP: if you marinade the chicken for 24 hours it will be extra flavorful and moist.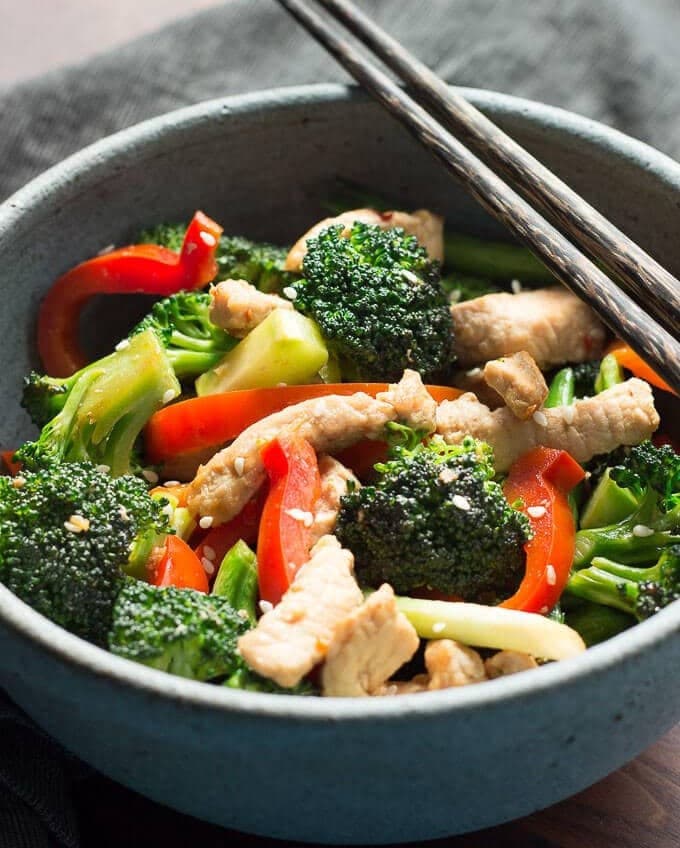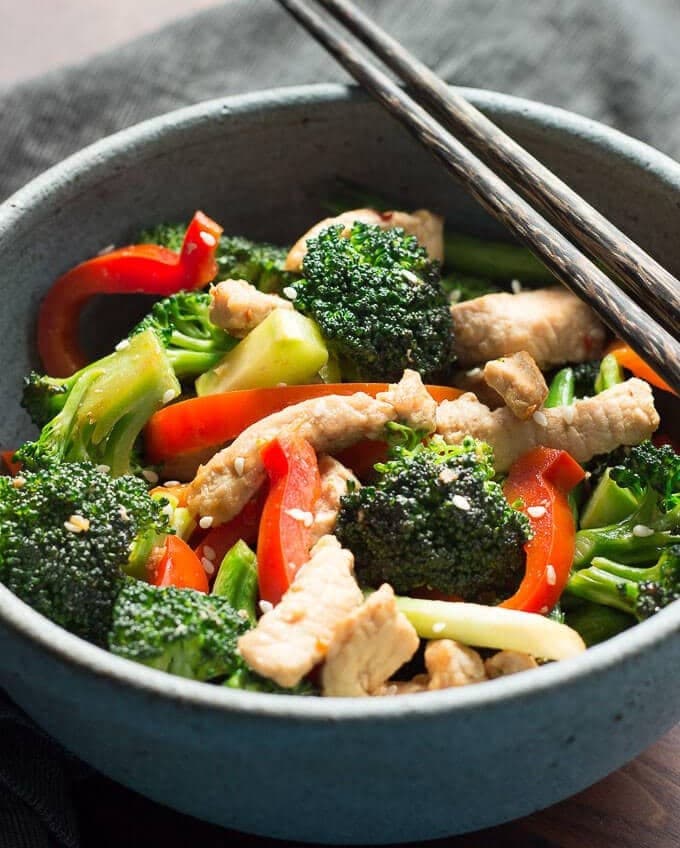 When you're looking for Asian inspired keto lunch ideas for work, be sure to try this pork stir fry.
It works perfectly as Chinese food take-out substitute. Also, it is way healthier than what you get when you order take out. So it's the perfect comfort food for a cold day. It doesn't matter whether you eat it in front of a TV or at work.
This dish is easy to make and can be done in less than 30 minutes. Since it's THAT tasty, I always make extra for dinner and take the leftovers to work.
Only 10 grams of carbohydrates per serving – enjoy!
TIP: if pork is not your favorite protein, try making it with chicken – simply delicious.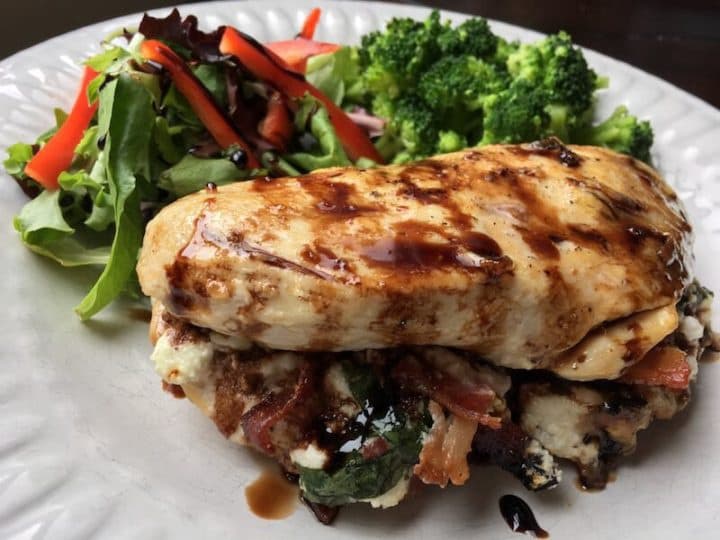 Stuffed chicken is one of the ultimate comfort meals. In general, chicken and beef are my favorite proteins, so I eat them on a daily basis.
What is great about this particular stuffed chicken recipe, is how easy it is prepared and the fact that it's stuffed with bacon.
This delicious chicken can be eaten alone or served with some salad. You can check the recipes above and pick your favorite one.
TIP: if you want the chicken o be extra juicy, wrap it in bacon instead of stuffing.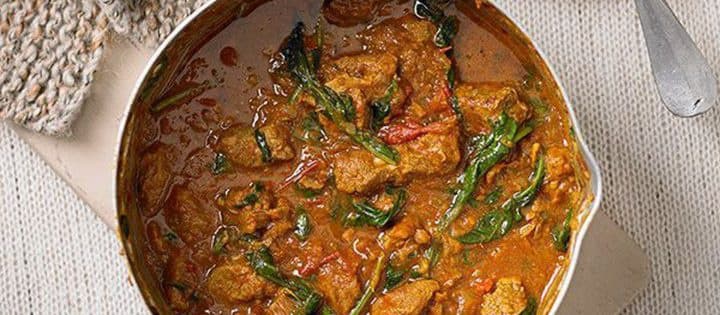 When you're looking for Indian inspired keto lunch ideas for work be sure to check this lamb curry recipe.
It can be prepared quickly, however to get the best taste out of it – choose the slow cooking method. If you want to turn this dish into keto lunch, the best way to do so is making it for dinner on a free day and taking the leftovers to work.
It's not the ideal situation, but these Indian spice flavors are totally worth the wait. This dish is richer in carbohydrates and one serving could cover your daily limits, so be sure to keep yourself aware of this!
TIP: based on how strict your keto diet is, be sure not to overeat on this delicious dish – it's hard to stop!
Sweet Keto Lunches – Smoothies
This section is dedicated for those, who enjoy keto sweet snacks for lunch. The recipes below can be sipped through the day or drank at one sitting. These easy keto lunch ideas for work are perfect when you have a long day ahead of you and need some sweets to keep your energy levels up.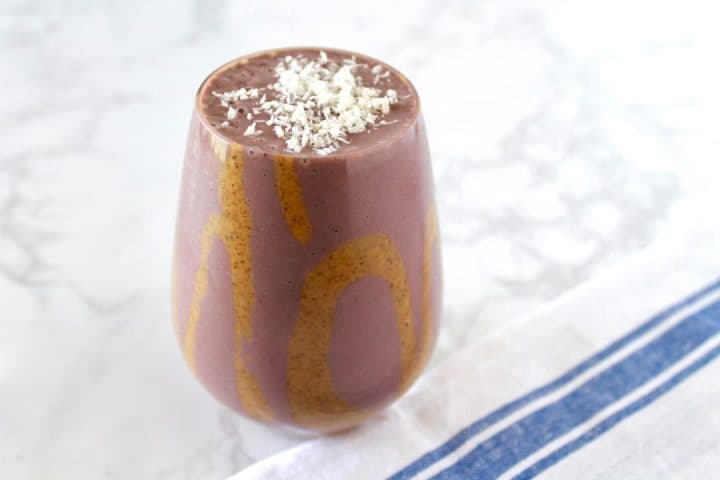 Acai, avocado and almond butter are a delicious and nutritious combo for a busy work day.
With only 8 grams of carbohydrates, you take this keto meal on the go. You will feel full of energy and refreshed throughout the day.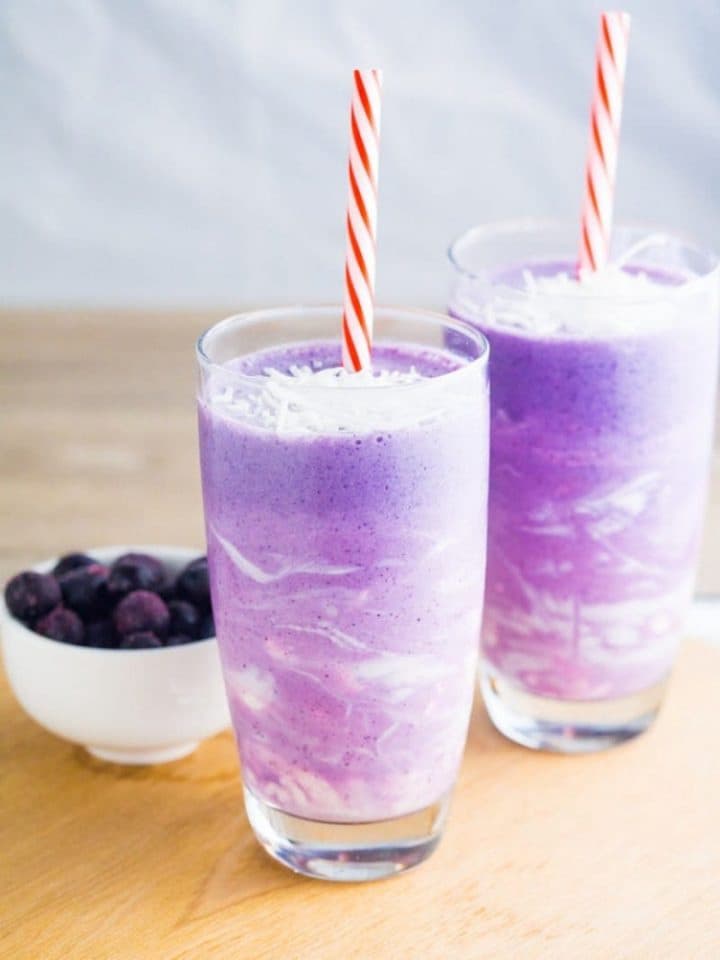 Blueberries are among my favorite berries. Also, they are on top of the list when it comes to keto-friendly fruit.
Fill of vitamin C, this delicious smoothie can be a perfect start of the day or can keep your energy levels high throughout the day.
Be sure to sprinkle in some coconut flakes if you enjoy some crunchiness in your smoothie.
TIP: try making it with a blend of coconut and almond milk – tastes great.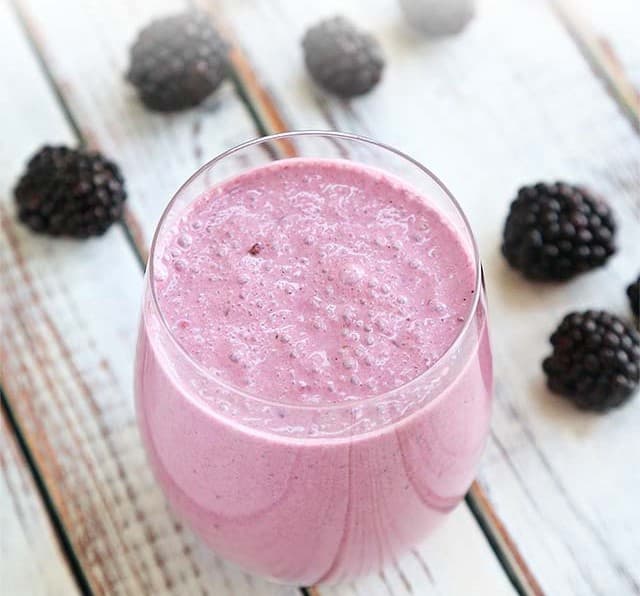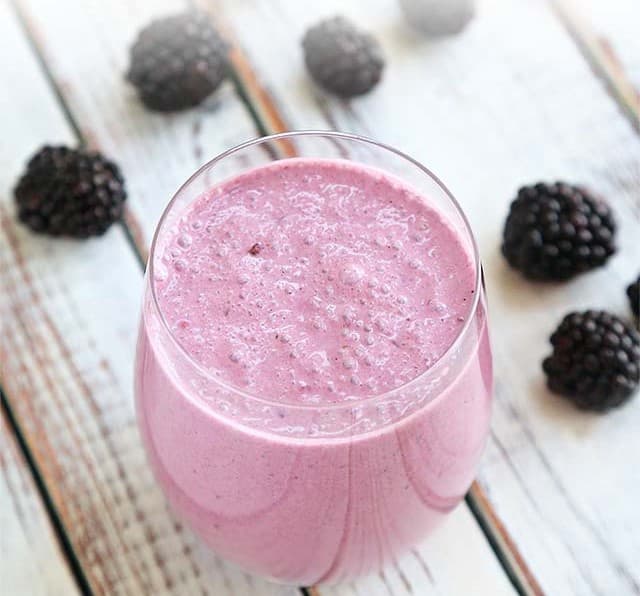 Did you know that blackberries have even less carbs than blueberries?
So, be sure stack your freezer with them so you could enjoy these delicious cheesecake smoothies with blackberry flavor.
They're great for a quick breakfast or as an easy solution for keto lunch ideas for work or on the go.
TIP: keep it in the fridge at work if you're not planing on drinking it immediately. this way it will stay fresh longer.
Green Smoothie – Super Healthy Keto Lunch Ideas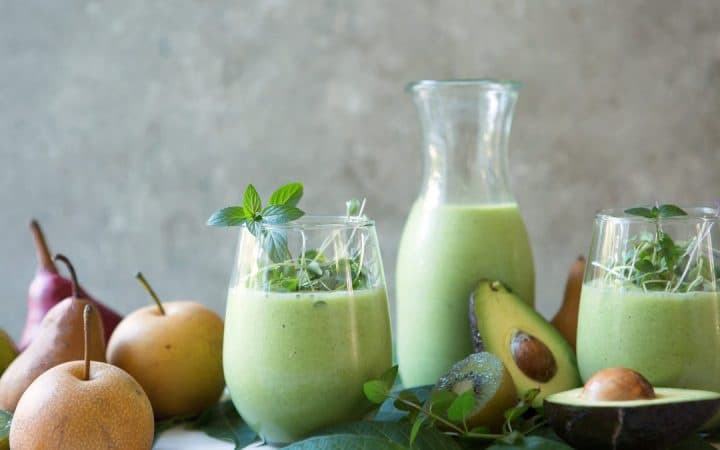 When you have that feeling of staying extra healthy for the day – this smoothie is perfect for you.
It's made of all natural and nutritious greens, such as avocado, cucumber, green leafs and more. It is packed with vitamins and nutrients.
You can say that it's a green energy bomb! Make it for breakfast, sip it at work or on the go – trust me, you'll feel extra healthy. Cheerful mood throughout the day is guaranteed.
TIP: if you feel extra healthy but still wish something sweet – add some sweetener to satisfy your cravings.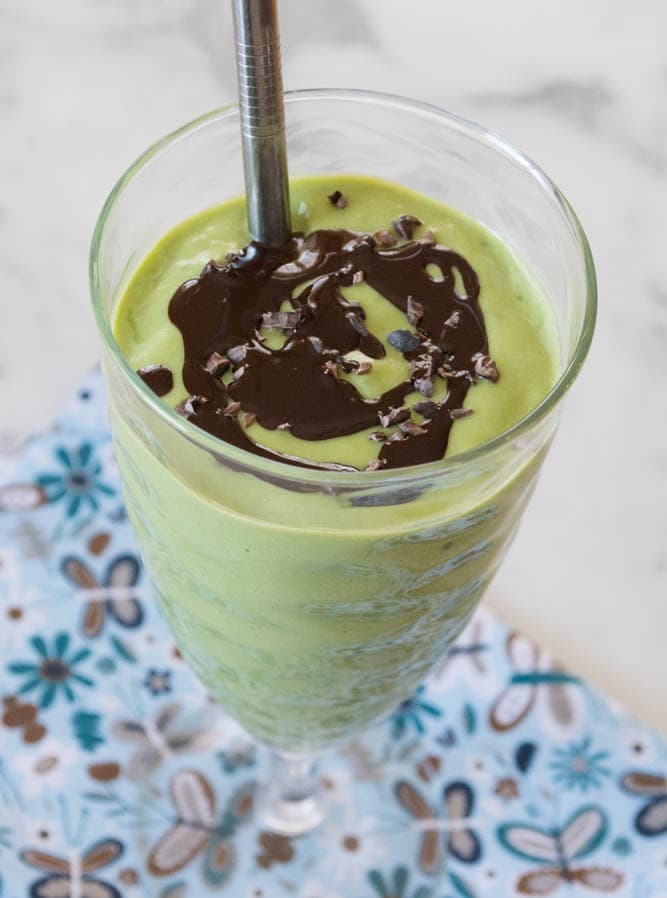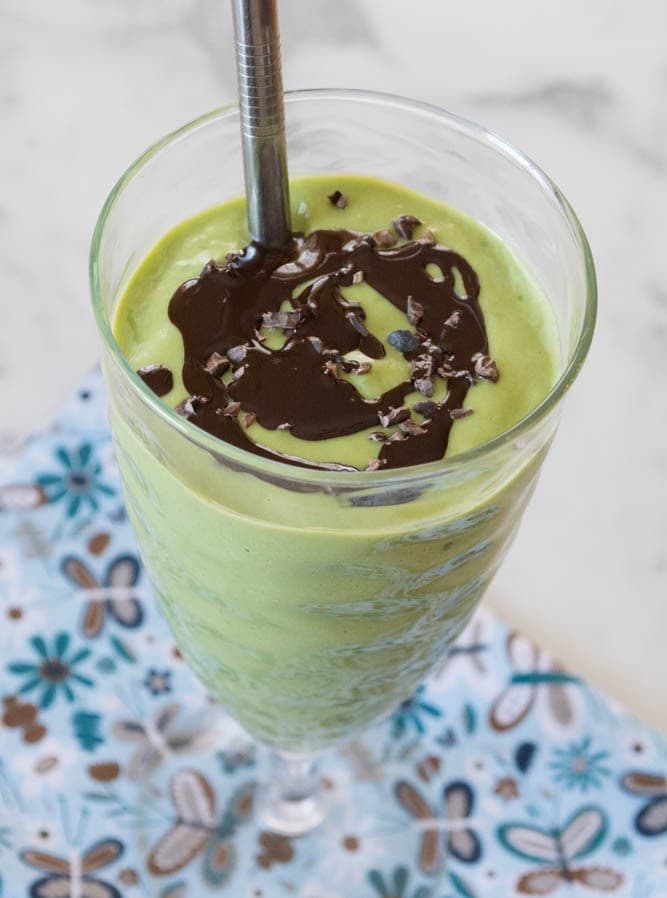 This smoothie is perfect for a hot summer day. The mint is refreshing, the avocado and other greens are nutritious.
If you're feeling like taking your smoothie sweeter that day, inside the recipe you will find a delicious keto chocolate sauce to compliment your liquid meal.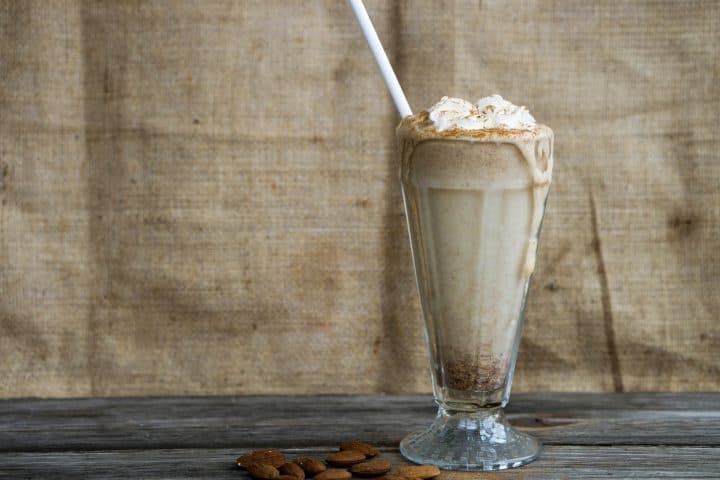 This smoothie will make you full for sure. It's delicious and nutritious. The cinnamon inside will help you keep your mind fresh throughout the day.
This cinnamon-almond shake is low in carbohydrates and high in proteins – a perfect combo when you need your energy levels high throughout the day.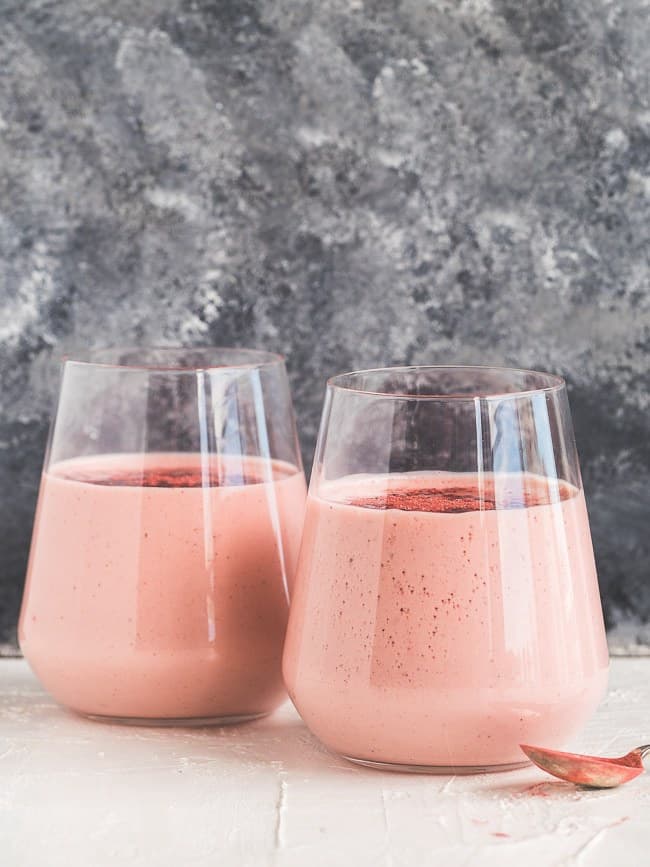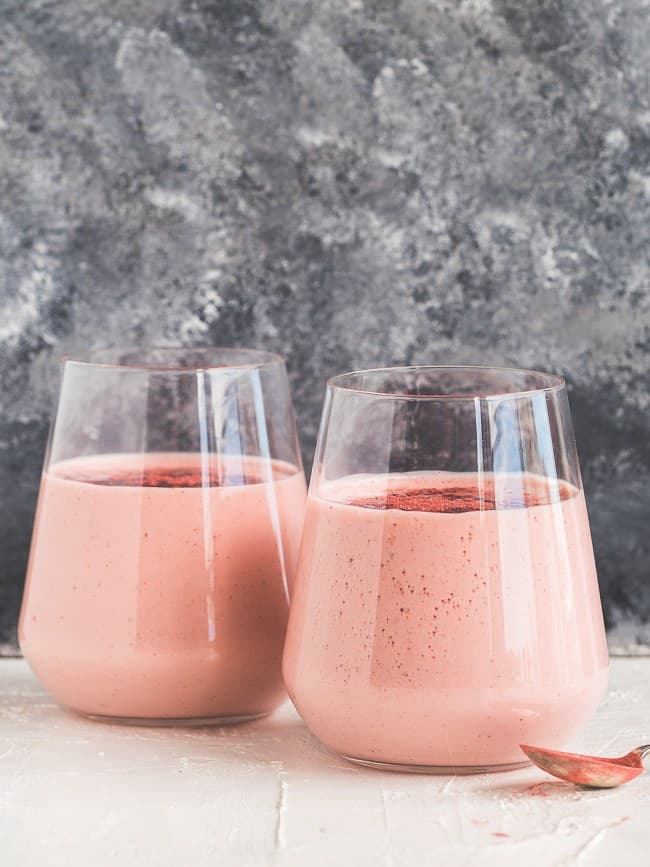 Well, if you have workout scheduled for the day or you will simply be running around the city for the whole day, this beetroot smoothies is the perfect choice for you.
This shake isn't particularly sweet but tastes great. If you want to sweeten things up, be sure to incorporate some sweetener.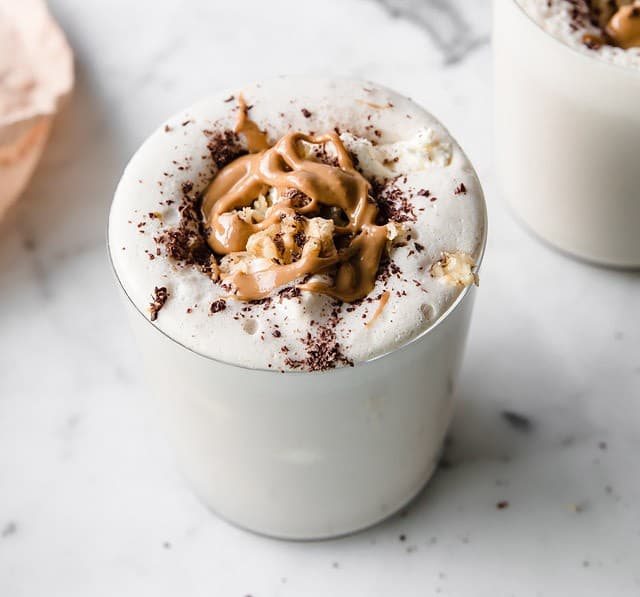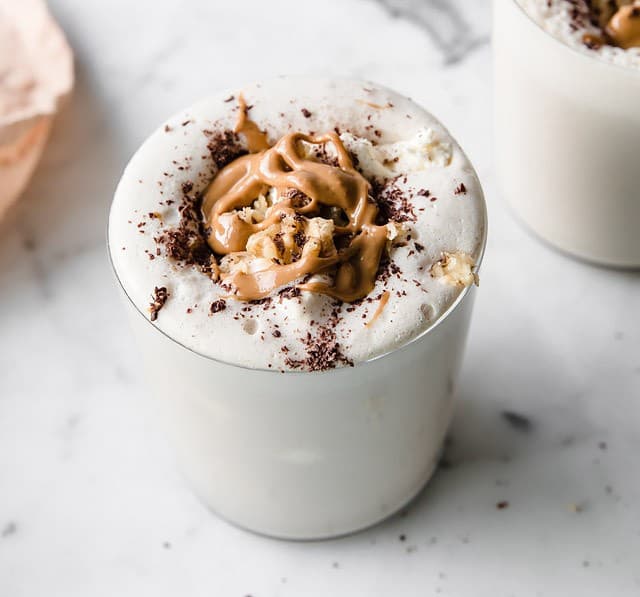 Who doesn't love cookies, cream and milkshakes? Now you can have the combo of all three and yes, it's sugar free.
When you're looking for fatty and easy keto lunch ideas for work – don't skip this sweet treat. Less than 8 grams of carbohydrates per serving – yummy.
TIP: this shake is perfect for the days when you have very big cravings. It saved me tens of times from slipping!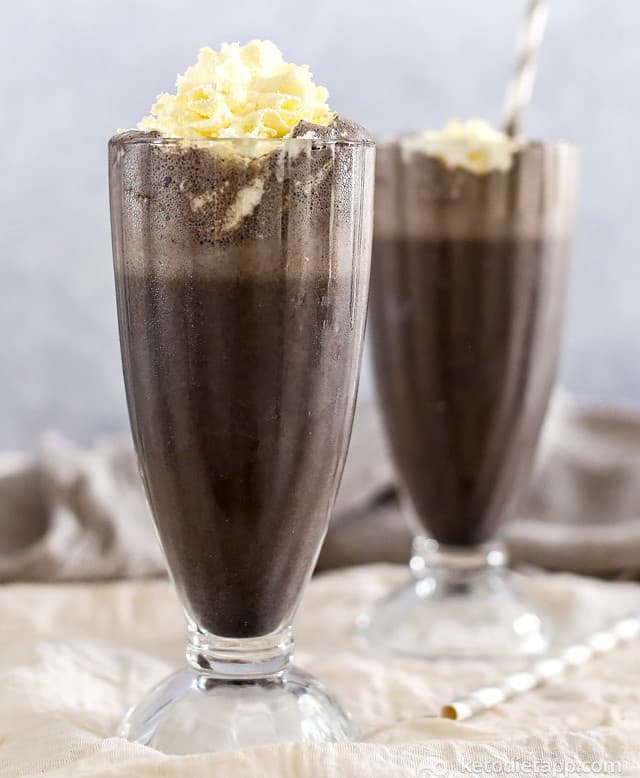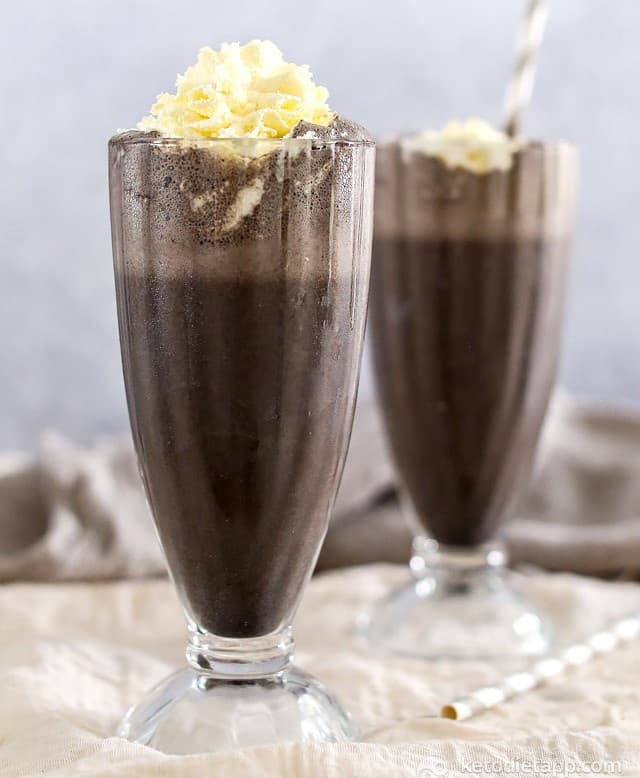 Last but definitely not the least – keto friendly Oreo shake.
Be sure, when you drink this – you're getting not only a snack but a full fatty meal. Just like the smoothie listed above, this one saved me from slipping back to carbohydrates many times.
Sometimes it gets really difficult to keep up with the diet when you have a busy work schedule. So, don't stress if that happens to you, simply find your keto friendly guilty pleasures and you'll be ok.
Easy Keto Luch Ideas for Work – The Bottom Line
Following keto diet, even when you have a busy schedule is absolutely possible. It requires some prepping time, creativity and a few great keto lunch ideas for work that you can also enjoy at home.
At first it may seem tricky but you will get a hang of it. Be sure to check out these delicious keto breakfast ideas for the start of your day and these quick keto dinners for a tasty evening.
In the mood for some dessert? Click here then.